EMPLOYMENT OPPORTUNITIES
Climax-Scotts Community Schools has the following position(s) available:
(NEW) First Robotics Lead Coach
The First Robotics Lead Coach is responsible for setting up and facilitating a First Robotics team for Climax-Scotts Jr./Sr. High School, 8th-12th grade. The coach is responsible for planning and running after school build meetings.
Job Qualifications:
Experience in robotic design or programming would be beneficial, but not a requirement.
Having good organizational skills, technology skills, being detailed and team-oriented.
Willing to learn along the way and be a role model for our students.
Community connections to recruit outside resources to assist in the program a plus.
Experience working with high school age students and diverse student populations.
Review and approve cost estimates and designs.
The above is intended to describe the general content of and requirements for the performance of this position. It is not to be construed as an exhaustive statement of duties, responsibilities or requirements. This position will have access to workshops and training within the First Robotics community. The coach will also be provided with a mentor from a nearby team.
Terms of Employment
One First Robotic season (school year) that includes the C-S First Robotics team competing in two competitions.
Compensation
$3,000 Stipend
If interested or have further questions, please call Brent Cole, Principal at (269) 746-2301
Fifth Grade Long Term Substitute
Long-Term Full-Time General Ed Teacher Fifth Grade
Climax-Scotts is seeking a highly qualified teacher to teach fifth-grade from approximately the first week in May 2020 through the second week in June 2020 (end of the school year).
Applicants must be a certified substitute teacher, or hold a valid Michigan Elementary Teaching Certificate, and meet all federal and state requirements to be highly qualified. Experience working with upper elementary children preferred but not required. Climax Scotts Elementary offers small class sizes, a dedicated and supportive administration and community, and an excellent, well-trained support staff who are committed to assisting teachers and students.
Accepting only online information to:
Renee Gerber (rbush@csschools.net) and Teri Peters (tpeters@csschools.net)
Include: Cover letter, resume with transcripts, copy of teaching certificate, and three letters of recommendation.
Deadline: Until Filled
Long Term Sub for Elem. Admin. Asst.
Deadline: Until filled
Work Schedule: Monday - Friday (8:15 a.m. – 4:15 p.m. w/half-hour unpaid lunch)
Assignment Length: First week of May 2020 – approximately Mid-June 2020
Pay Rate: Commensurate with Experience
Performance Responsibilities: To provide administrative assistance and secretarial support to the elementary principal. Must be very adept with computer systems/strong technical skills including being self-directed at problem-solving with our local ISD for Synergy System. Must be organized and detail-oriented. Answer phones, process mail and maintain general office files. Must present with a professional appearance.

Provide welcoming and caring assistance to students, parents, staff, and visitors. The administrative assistant is the first face and voice of the elementary building and as such must possess strong interpersonal skills with colleagues, parents, students, and outside vendors. A friendly attitude and the ability to get along well with others is essential for the job because the school secretary is likely the first contact parents, students, and colleagues have when entering the office. All must be greeted with a positive attitude, a smile on your face and in your voice. Understand to keep students safe and cared for. Evaluate sick or injured students and coordinate proper immediate care. Report sicknesses to the county health department.
Adhere to all school district confidentiality expectations and maintain student information database and files. Track student discipline incidents. Coordinate all financial accounting records and generate monthly billing statements for the district before and after school care and preschool programs.
Build reports as necessary into Synergy system: Compile and record information for students and enter into Synergy; create class rosters and update as necessary; create and maintain class schedules within the database to run grade book. Other duties as necessary.
Minimum Qualifications: High school diploma or general education degree. Extremely proficient with the use of computers including knowledge of Microsoft Word, Excel, Publisher and PowerPoint. (Testing may be required). Prior secretary/office experience preferred. Excellent written and verbal communication and interpersonal skills. Experience working with children. Willing and able to be trained in medical areas to assist with dispersing medicine, lice check, fevers, etc.
Candidates need to submit a letter of interest and resume to the following individuals:

Teri Peters, Elementary Principal: tpeters@csschools.net

Renee Gerber, Superintendent's Assistant: rbush@csschools.net
2020-2021 PT GSRP ASSISTANT TEACHER
Assistant Teacher for GSRP program beginning 2020-2021 school year
Monday - Thursday 8:30 – 3:30; Friday AM Plan Team Time (29.5 hours per week)
To apply, please send a cover letter, resume, & three letters of reference to the following:
tpeters@csschools.net AND rbush@csschools.net AND dashley@csschools.net
Deadline: Until filled
Tasks Include:
Planning lessons and activities along with the Pre-K Team
Follow the GSRP guidelines as outlined
Working with the team to conduct fall and spring home-visits; preparing paperwork as necessary
Hosting evening conferences and some evening Pre-K events
Other tasks as directed
Personnel Expectations:
Facilitate the arrival and departure of children and families in a pleasant, organized manner.
Show respect to children by listening attentively, responding, using eye contact, and getting on their level.
Use only positive discipline/guidance techniques as modeled by the Pre-K team and other staff.
New Hire:
Fingerprinting through FBI Licensing Vendor
TB Test
There are other documents to be completed at the time of hire.
Please send a cover letter, resume, & three letters of reference to the following:
tpeters@csschools.net AND rbush@csschools.net AND dashley@csschools.net
Bus Drivers
CLIMAX-SCOTTS COMMMUNITY SCHOOLS NEEDS BUS DRIVERS!
High school diploma or equivalent required. The individual must have: a valid Michigan drivers license, a positive driving record, and be able to obtain, within 60 days, a Commercial Driver's License with a P (passenger) and an S (school bus) endorsement. Must have the ability to manage students' behavior during transport, an excellent attendance record, be self-motivated, positive, and team-orientated with the ability to work cooperatively with staff and students. Must have the ability to read and understand maps. Must pass the State Skill Test, State Written Test, Department of Transportation physical and MDE Basic Training Program. Must be proficient in handling and maneuvering a school bus. Training is provided. If interested, please contact Tim Bridges, Transportation Supervisor (269) 746-5130 or via email at: tbridges@csschools.net.
Substitute Teachers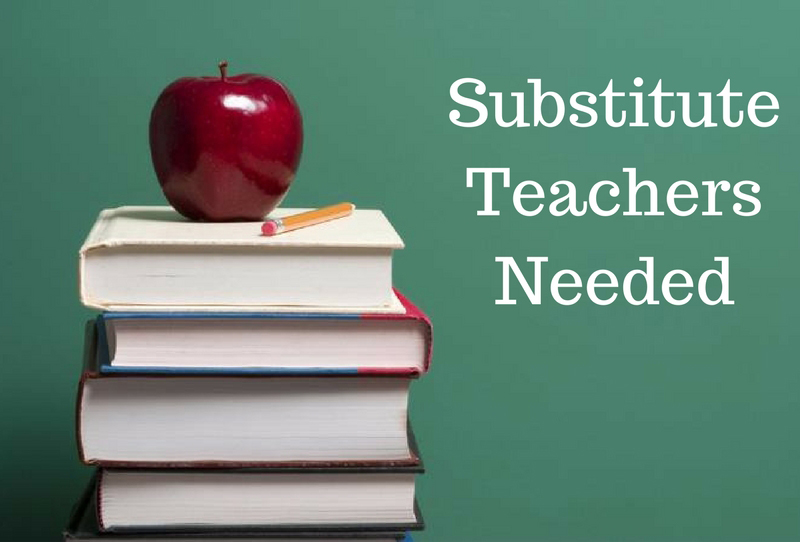 Climax-Scotts Community Schools is looking for substitute teachers for both the Elementary and Jr./Sr. High School

The minimum requirements for a substitute teacher are:
Criminal background screening
Valid Michigan Sub Permit (Associates Degree/At least 60 credit hours in any program of study)
OR
Criminal background screening
Valid Michigan Teaching Certificate
Pay Scale: Full Day $75.00 / Half Day $40
Climax-Scotts Community Schools utilizes an outside staffing agency - EduStaff - to fill substitute teaching positions. If you are interested in subbing, please visit the EduStaff website.

.

NOTICE OF NON-DESCRIMINATION
The Board of Education shall comply with all Federal laws and regulations prohibiting discrimination and with all requirements and regulations of the U.S. Department of Education. It is the policy of the Board that no professional staff member, classified employee, or candidate for such a position in this District shall, on the basis of race, color, religion, national origin, creed or ancestry, age, sex or marital status, or disability, be discriminated against, excluded from any participation in, denied the benefits of or otherwise be subjected to, discrimination in any program or activity for which the Board is responsible for or receives financial assistance from the U.S. Department of Education.