EMPLOYMENT OPPORTUNITIES
Climax-Scotts Community Schools has the following position(s) available:

NOTICE OF NON-DESCRIMINATION
The Board of Education shall comply with all Federal laws and regulations prohibiting discrimination and with all requirements and regulations of the U.S. Department of Education. It is the policy of the Board that no professional staff member, classified employee, or candidate for such a position in this District shall, on the basis of race, color, religion, national origin, creed or ancestry, age, sex or marital status, or disability, be discriminated against, excluded from any participation in, denied the benefits of or otherwise be subjected to, discrimination in any program or activity for which the Board is responsible for or receives financial assistance from the U.S. Department of Education. For any related questions, please contact Doug Newington at 269-746-2401.
CLIMAX-SCOTTS COMMMUNITY SCHOOLS NEEDS BUS DRIVERS!
High school diploma or equivalent required. The individual must have: a valid Michigan drivers license, a positive driving record, and be able to obtain, within 60 days, a Commercial Driver's License with a P (passenger) and an S (school bus) endorsement. Must have the ability to manage students' behavior during transport, an excellent attendance record, be self-motivated, positive, and team-orientated with the ability to work cooperatively with staff and students. Must have the ability to read and understand maps. Must pass the State Skill Test, State Written Test, Department of Transportation physical and MDE Basic Training Program. Must be proficient in handling and maneuvering a school bus. Training is provided.
If interested, please contact:
Tim Bridges, Transportation Supervisor
(269) 746-5130
tim.bridges@csschools.net.
CLIMAX-SCOTTS COMMUNITY SCHOOLS
Custodian - Would you like to work in a positive, supportive, family environment with other great staff and students? Come join our C-S Team and have some fun with us!
Position Available Immediately

Monday – Friday
3:00 - 9:00 p.m.
Salary Commensurate with Experience
Requirements:
Previous experience in a school setting a plus




Criminal background check required




Excellent attendance record.




Self-motivated and positive.




Possess the ability to work cooperatively with ALL staff and students.




Able to do general cleaning, including floor care, windows, restrooms, bleachers, desks and other duties as assigned.




Ability to read and interpret documents such as safety rules, maintenance instructions and procedural manuals.
To apply, please send cover letter, resume, 3 letters of recommendation, and completed application electronically to:
scott.simmons@csschools.net
Jr/Sr HS Special Education Paraprofessional
Jr./Sr. High School is seeking a part-time Special Education Paraprofessional.
Applicants must have passed the Work Keys test, OR hold an associate's degree.
Candidates must enjoy working within a team and possess a positive attitude. Willing to learn our procedures and to support technology use with students. CPI (Nonviolent Crisis Intervention training) and experience working in an educational setting preferred.
The work schedule follows the school calendar, Monday-Friday, up to 29 hours per week.
Climax Scotts offers small class sizes, a dedicated and supportive administration, staff, and community, as well as an excellent, well-trained support staff who are committed to assisting teachers and students.
Send to Darcy Soule, Business Manager, and Brent Cole, Jr./Sr. HS Principal
Accepting only online information to brent.cole@csschools.net
Please Include a Cover letter, resume, transcripts (if applicable), copy of Work Keys results (if applicable), and three (3) letters of recommendation.
Deadline: Until Filled
(NEW) Elementary School Paraprofessional
Para-Professional Position for Elementary
Work Schedule: Approximately 9:00 – 3:30 p.m. Monday – Friday. May include occasional requests to fill in for after school Kids Corner Care program until 5:30.
Duties will include small group work with students in K-5th for reading support, other small group instruction, recess/café supervision, etc.
Must be flexible and able to work positively within a team. Must enjoy working with children and possess a strong work ethic.
The No Child Left behind Act mandates that all para-professional support educators meet certain educational requirements. This position requires someone to be "Highly Qualified" which would be either an Associate's Degree or passage of a para-professional support test in basic skills for reading, math, and writing. We can help to arrange with taking the test if you have not already taken it.
Accepting online information to:
teri.peters@csschools.net
Include: Cover letter, resume with transcripts and copy of teaching certificate if applicable, and three letters of recommendation.
Deadline: Until Filled
(NEW) Elementary Food Service Helper
(NEW) FOOD SERVICE HELPER
PART TIME POSITION
Climax-Scotts Food Service

LOCATION: Climax-Scotts Elementary
POSITION: Cook's Helper
SCHEDULE: School Year Monday – Friday
JOB DUTIES: Prep Breakfast & Lunch, and Serve Lunch
Run Meal Magic/Cash Register as needed
Assist with the Back to School Breakfast and End of Year Luncheon
All other duties as assigned by the head cook
Opportunity to train for Food Service Manager in the future. Serve Safe certification not required, but would like to be obtained within a year of employment.
REQUIREMENTS: Fingerprint and background check as a condition of employment
CONTACT: Climax-Scotts Community Schools
Attn: Robin Peck
372 South Main Street
Climax, MI 49034

PHONE: (269) 746-2308 or (269) 823-2886 Cell
EMAIL: robin.peck@csschools.net
(NEW) ELEMENTARY SPECIAL EDUCATION RESOURCE ROOM TEACHER
INTERNAL and EXTERNAL JOB POSTING
Climax-Scotts Elementary Building; Climax-Scotts Community Schools District
Full-Time Special Education Resource Room Teacher
Climax-Scotts Elementary is seeking a highly qualified Special Education Resource Room teacher beginning 2023- 2024
This position is a permanent position.
Qualifications: Must possess a valid Michigan Teaching Certificate with full approval in at least one area of Special Education (CI, EI, LD, etc)
A Master's in Special Education is preferred but not required, which will allow for 2-4 weekly hours in teacher consultant tasks.
Summary:
The resource room teacher is responsible for working positively with other educators to coordinate and adapt curriculum and instruction for students with IEPs in the least restrictive environment.
Responsibilities:
Must assist with promoting a positive school culture and collaboration among all colleagues. Maintaining a positive building culture is essential to the team at Climax-Scotts Elementary School.
Assist in the skill assessment and data collection of students with IEPs in the areas of reading, language arts, math, and behavior.
Coordinate, write, and implement IEPs and behavior intervention plans based on student data.
Ensure compliance with laws requiring data-driven decisions.
Effectively and positively communicate and collaborate with parents, colleagues, paraprofessionals, and administrators, as well as other building staff.
Assume other duties as assigned.

Accepting online information to:
teri.peters@csschools.net Deadline: Until Filled
Include: Please scan all documents into one stack and send: Cover letter, resume with transcripts, copy of license, and three letters of recommendation to the above contacts.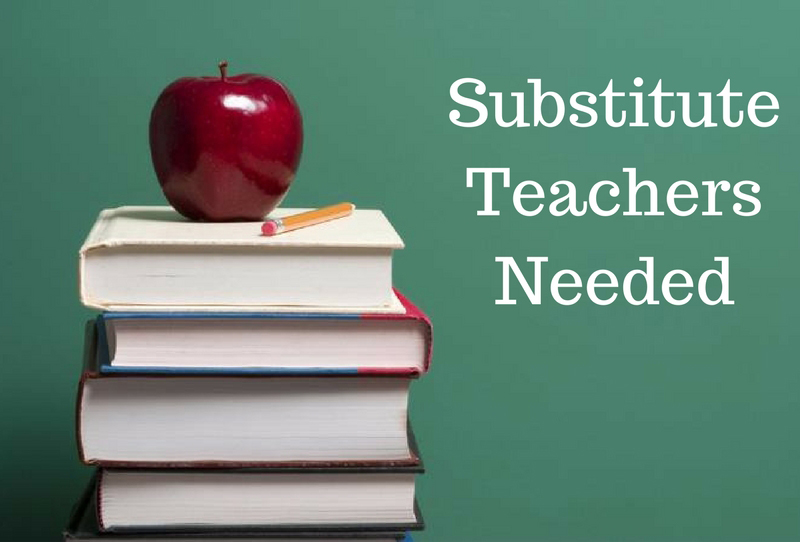 Climax-Scotts Community Schools is looking for substitute teachers for both the Elementary and Jr./Sr. High School

Please apply using the following instructions:
Go to

EDUStaff

Top left hand corner, click on "

Start Application

"

Complete the online application
Questions or concerns? Call EDUStaff at 877.974.6338
The minimum requirements for a substitute teacher are:
Criminal background screening
Valid Michigan Sub Permit (Associates Degree/At least 60 credit hours in any program of study)
OR
Criminal background screening
Valid Michigan Teaching Certificate
Pay Scale: Full Day $100.00 / Half Day $50.00
Climax-Scotts Community Schools utilizes an outside staffing agency - EduStaff - to fill substitute teaching positions. If you are interested in subbing, please visit the EduStaff website.

.
(NEW) JR/SR HS SPANISH TEACHER
Full-time Spanish teacher for the 2023-24 School Year at the Jr./Sr. High School to teach district and state approved curriculum. Hours will depend on candidate's strengths/certifications in other areas and candidate's interest and availability, part-time may be an option.
Applicants should have the ability to:
Guide students toward achievement of curriculum goals and establish clear objectives for all lessons, units, and projects while communicating these objectives to students.

Evaluate student's academic growth, keeping appropriate records.

Integrate technology into daily learning.
Minimum Requirements: Must have a valid Michigan Teaching Certificate with appropriate grade level certification and a Spanish (FF) Endorsement and meet all federal and state requirements to be highly qualified.
Preferred: Candidates with additional subject area endorsements are preferred.
Deadline: Until Position Filled
To apply: Please send a letter of interest, resume, copy of valid Michigan teaching certificate, copy of transcripts and three letters of recommendation to:
Brent Cole, Principal bcole@csschools.net