EMPLOYMENT OPPORTUNITIES
Climax-Scotts Community Schools has the following position(s) available:

NOTICE OF NON-DESCRIMINATION
The Board of Education shall comply with all Federal laws and regulations prohibiting discrimination and with all requirements and regulations of the U.S. Department of Education. It is the policy of the Board that no professional staff member, classified employee, or candidate for such a position in this District shall, on the basis of race, color, religion, national origin, creed or ancestry, age, sex or marital status, or disability, be discriminated against, excluded from any participation in, denied the benefits of or otherwise be subjected to, discrimination in any program or activity for which the Board is responsible for or receives financial assistance from the U.S. Department of Education.
(NEW) Bus Drivers
CLIMAX-SCOTTS COMMMUNITY SCHOOLS NEEDS BUS DRIVERS!
High school diploma or equivalent required. The individual must have: a valid Michigan drivers license, a positive driving record, and be able to obtain, within 60 days, a Commercial Driver's License with a P (passenger) and an S (school bus) endorsement. Must have the ability to manage students' behavior during transport, an excellent attendance record, be self-motivated, positive, and team-orientated with the ability to work cooperatively with staff and students. Must have the ability to read and understand maps. Must pass the State Skill Test, State Written Test, Department of Transportation physical and MDE Basic Training Program. Must be proficient in handling and maneuvering a school bus. Training is provided.
If interested, please contact:
Tim Bridges, Transportation Supervisor
(269) 746-5130
tim.bridges@csschools.net.
(NEW) Full-Time Junior High Math Teacher
Seeking a highly qualified teacher for a position as a Junior High Math Teacher beginning with the 2021-2022 school year.
REQUIREMENTS: Applicants must have a valid Michigan Teaching Certificate with an EX endorsement and meet all federal and state requirements to be highly qualified.
PREFERRED SKILLS:
Knowledge/experience of math interventions
More than one subject area certification
Interest in coaching/advising students in extra-curricular activities
Knowledge/experience with Positive Behavior Intervention and Supports/CHAMPS
DESIRED ATTRIBUTES:
Collaborative
Flexible
Positive
Engaging
Organized
ONLY ACCEPTING INFORMATION VIA EMAIL: Please email a letter of interest, resume, copy of valid Michigan teaching certificate, copy of transcripts and three letters of recommendation to:
Brent Cole, Principal - brent.cole@csschools.net
Posted Until Filled
(NEW) Jr/Sr High School Paraprofessional
Climax-Scotts Jr/Sr HS is seeking qualified para-professionals
Applicants must have passed the Work Keys test, OR hold an associate's degree. Applicants must enjoy working within a team and possess a positive attitude who is willing to learn our procedures.
Climax Scotts Jr/Sr HS offers small class sizes, a dedicated and supportive administration, staff, and community, as well as an excellent, well-trained support staff who are committed to assisting teachers and students. This position may be contacting and communicating with our virtual students.
Send to Brent Cole, C-S Jr/Sr High School Principal
Accepting only online information to:brent.cole@csschools.net
Please Include: Cover letter, resume, transcripts (if applicable), copy of Work Keys results (if applicable) and three letters of recommendation.
Deadline: Until Filled
Substitute Teachers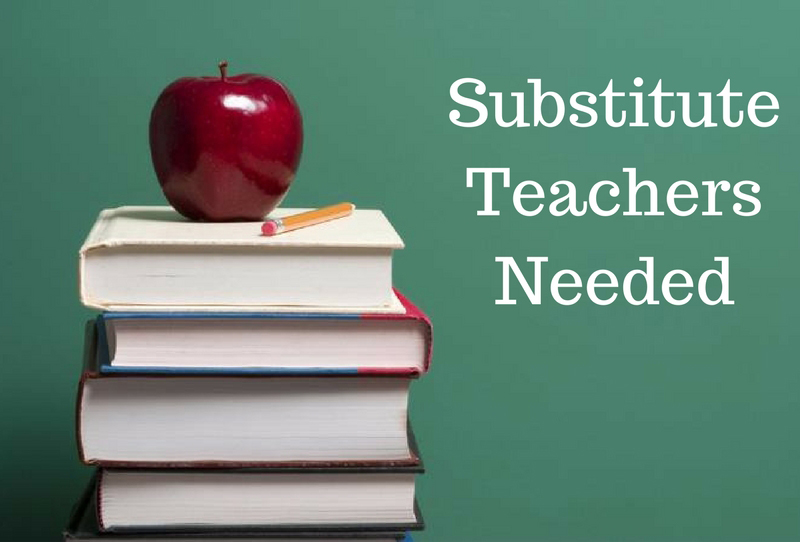 Climax-Scotts Community Schools is looking for substitute teachers for both the Elementary and Jr./Sr. High School

Please apply using the following instructions:
Go to

EDUStaff

Top left hand corner, click on "

Start Application

"

Complete the online application
Questions or concerns? Call EDUStaff at 877.974.6338
The minimum requirements for a substitute teacher are:
Criminal background screening
Valid Michigan Sub Permit (Associates Degree/At least 60 credit hours in any program of study)
OR
Criminal background screening
Valid Michigan Teaching Certificate
Pay Scale: Full Day $75.00 / Half Day $40
Climax-Scotts Community Schools utilizes an outside staffing agency - EduStaff - to fill substitute teaching positions. If you are interested in subbing, please visit the EduStaff website.

.