EMPLOYMENT OPPORTUNITIES
Climax-Scotts Community Schools has the following position(s) available:
(NEW) Central Office Administrative Assistant
Monday – Friday 12 Month Position
Salary Commensurate with Experience
Reports to: Superintendent
Job Description:
Perform complex duties as a confidential administrative aide to the Superintendent, Board of Education, Business Manager, Transportation Supervisor, and Maintenance Supervisor, relieving them of a wide variety of administrative and Human Resource details.
Essential Functions and Responsibilities:
Board of Education Secretary:
Serve as the Board of Education recording secretary. Prepare all materials for the Board, including materials for regular, special (includes affidavits of posting and service) and work sessions of the Board. Set up and attend all Board meetings, take and prepare minutes.
Coordinate Acceptance and Oath of Office for newly elected Board members.
Maintain attendance spreadsheet for Board members and process bi-annual Board of Education compensation.
Superintendent's Assistant:
Maintain regular communication with all Board members as instructed by the Superintendent.
Assist in maintaining current Climax-Scotts Community Schools Board Policies and procedures.
Maintain Board policy on Board Docs site, update and bring new/revised policies to the Board for two readings before approval by Board.
Make all necessary arrangements for travel and conference for Superintendent and Board.
Receive telephone and in-person callers, maintain a helpful, positive demeanor. Use discretion to determine those which are to be handled by the Superintendent personally, as well as those delegated to another administrator.
Initiate and/or draft, prepare and distribute a variety of documents, including but not limited to letters, memos, emails, acknowledgments, notices, forms, and reports.
Maintain official files and retrieval systems of the Superintendent, Board, and Personnel.
Act as district's FOIA/PERRA Coordinator.
Coordinate district Back to School Breakfast. Create and compile employee packets and distribute them. Collect, sort and implement changes returned.
Coordinate district End of Year Luncheon. Maintain employee years of service, ordering necessary awards, compile perfect attendance awards.
Business Office Assistant:
Process district purchase orders, accounts receivable billings, and accounts payable batches for the district's General Fund.
Handle all aspects of Internal Accounting for the district's student activity funds. Includes handling money, making deposits, processing checks for payments, reconciliation of bank statements and continual updating of the district financial accounting program.
Act as the point of contact for District 105/105c School of Choice Applications. Compile applications and maintain the database of out of residence students for bi-annual student count submissions.
Responsible for bi-annual notification of Schools of Choice information to the local newspaper (BC Shopper).
Act as the point of contact for district Student Release requests. Maintain communication between the resident district and the desired district.
Operate and serve as a key operator for a variety of district-wide office equipment and machines.
Order and maintain all office supplies, break room supplies and yearly paper order for district.
Payroll/Human Resources:
Process bi-weekly payroll timesheets for the District; includes collection, reconciliation, and calculation of employee timesheets.
Work with High School secretary to ensure coaching contracts are processed for payment.
Reconciliation of substitute teachers and certified staff absence requests.
Create annual extra duty contracts with input from building principals.
Create the transportation average route time spreadsheet annually.
Process bi-weekly payroll timesheets for District's EDUStaff employees. Act as District Manager for all EDUStaff employees. Maintain EDUStaff on-line portal, reviewing and approving all new subs for the District. Communicate available subs to building secretaries.
Maintain payroll records and accounts, ensure wages are distributed in accordance with District's master schedule/job duties.
Process ACA payroll files, uploading to SET SEG for compliance and tracking.
Compile job posting information, post position on the district website and job sites, set up interview panels.
Administer benefits programs such as life, health, dental and disability insurances, vacation, sick leave, FMLA, COBRA, and worker's compensation. Complete all necessary paperwork for proper treatment procedures and specific conditions.
Act as liaison between Health Insurance Company and District. Coordinate all new requests for benefits and implementation.
Keep records of benefit plan participation, insurance, pension plans, personnel transactions such as new hires, promotions, transfers, performance reviews and terminations and employee statistics for government reporting.
Conduct new hire orientations, reviewing contracts, retirement options, benefit selections with new staff.
Responsible for gathering, verifying and entering all new hire information and maintaining the district's Human Resource System.
Process and compile new teacher unprofessional conduct checks.
Act as the designated district LASO (Local Area Security Officer) for conducting Criminal History Background Inquiries.
Apply for substitute teaching permits on behalf of the District.
Maintain Highly Qualified reports relating to teacher and instructional paraprofessional certification.
Review and update teacher certifications as necessary.
Maintain Teacher and Bus Driver seniority lists.
Public Relations:
Monitor and update social media
Review and update District website
Other:
Responsible for compiling information from each district building to complete the District School Infrastructure Database (SID) annual submission to the Michigan Department of Education.
Responsible for compiling two annual submissions for the Registry of Education Personnel each school year to the Michigan Department of Education.
All other duties as assigned by Superintendent.
Knowledge, Skills, and Abilities Required or Preferred:
Associate's or Bachelor's Degree - Concentration in Human Resources helpful.
Demonstrated aptitude and ability for successful performance of the functions listed.
Outstanding skills at using technology and Microsoft Office Suite appropriately and efficiently.
Knowledge of Synergy, OnBase Document Retrieval/Workflow, MiSuite Financial, and Human Resource System.
Exhibit listening, patience, caring, and empathy when relating to staff and community.
Skilled in effective oral and written communication with a high degree of accuracy.
Ability to maintain strict confidentiality.
Ability in taking and preparing minutes.
Ability to work both independently and cooperatively, exercise judgment and creativity and willingness to work with others as a team.
Ability to work effectively under pressure from the public, workload, and employees.
Ability to work extended hours for attendance at evening district board meetings
Please send a letter of interest, resume and three letters of recommendation to the following individuals electronically:
Doug Newington, Superintendent (dnewington@csschools.net)
Renee Gerber, Superintendent's Assistant (rbush@csschools.net)
2020-2021 PT GSRP ASSISTANT TEACHER
Assistant Teacher for GSRP program beginning 2020-2021 school year
Monday - Thursday 8:30 – 3:30; Friday AM Plan Team Time (29.5 hours per week)
To apply, please send a cover letter, resume, & three letters of reference to the following:
tpeters@csschools.net AND rbush@csschools.net AND dashley@csschools.net
Deadline: Until filled
Tasks Include:
Planning lessons and activities along with the Pre-K Team
Follow the GSRP guidelines as outlined
Working with the team to conduct fall and spring home-visits; preparing paperwork as necessary
Hosting evening conferences and some evening Pre-K events
Other tasks as directed
Personnel Expectations:
Facilitate the arrival and departure of children and families in a pleasant, organized manner.
Show respect to children by listening attentively, responding, using eye contact, and getting on their level.
Use only positive discipline/guidance techniques as modeled by the Pre-K team and other staff.
New Hire:
Fingerprinting through FBI Licensing Vendor
TB Test
There are other documents to be completed at the time of hire.
Please send a cover letter, resume, & three letters of reference to the following:
tpeters@csschools.net AND rbush@csschools.net AND dashley@csschools.net
Bus Drivers
CLIMAX-SCOTTS COMMMUNITY SCHOOLS NEEDS BUS DRIVERS!
High school diploma or equivalent required. The individual must have: a valid Michigan drivers license, a positive driving record, and be able to obtain, within 60 days, a Commercial Driver's License with a P (passenger) and an S (school bus) endorsement. Must have the ability to manage students' behavior during transport, an excellent attendance record, be self-motivated, positive, and team-orientated with the ability to work cooperatively with staff and students. Must have the ability to read and understand maps. Must pass the State Skill Test, State Written Test, Department of Transportation physical and MDE Basic Training Program. Must be proficient in handling and maneuvering a school bus. Training is provided. If interested, please contact Tim Bridges, Transportation Supervisor (269) 746-5130 or via email at: tbridges@csschools.net.
Substitute Teachers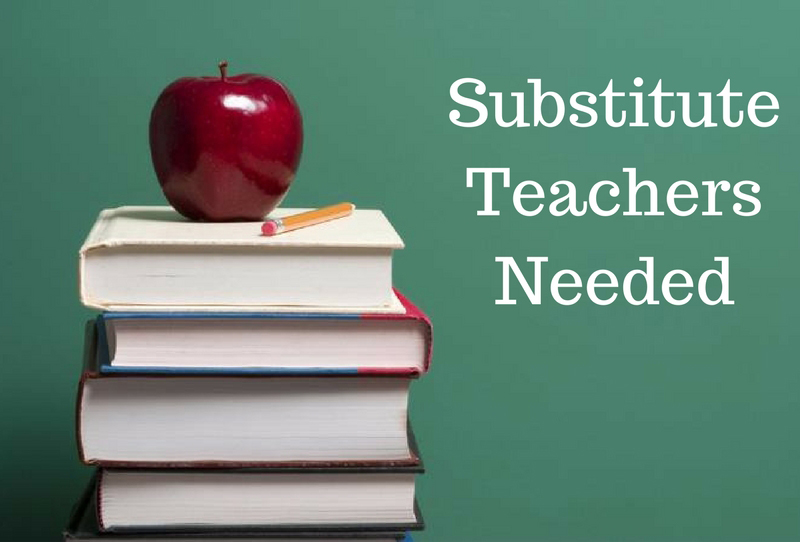 Climax-Scotts Community Schools is looking for substitute teachers for both the Elementary and Jr./Sr. High School

The minimum requirements for a substitute teacher are:
Criminal background screening
Valid Michigan Sub Permit (Associates Degree/At least 60 credit hours in any program of study)
OR
Criminal background screening
Valid Michigan Teaching Certificate
Pay Scale: Full Day $75.00 / Half Day $40
Climax-Scotts Community Schools utilizes an outside staffing agency - EduStaff - to fill substitute teaching positions. If you are interested in subbing, please visit the EduStaff website.

.

NOTICE OF NON-DESCRIMINATION
The Board of Education shall comply with all Federal laws and regulations prohibiting discrimination and with all requirements and regulations of the U.S. Department of Education. It is the policy of the Board that no professional staff member, classified employee, or candidate for such a position in this District shall, on the basis of race, color, religion, national origin, creed or ancestry, age, sex or marital status, or disability, be discriminated against, excluded from any participation in, denied the benefits of or otherwise be subjected to, discrimination in any program or activity for which the Board is responsible for or receives financial assistance from the U.S. Department of Education.